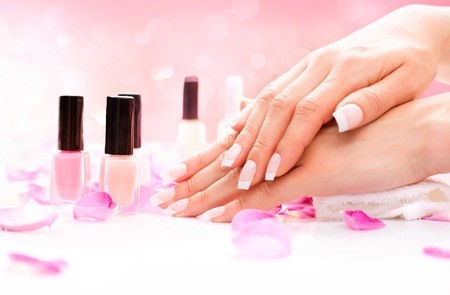 ---
Opleiding Acryl

€ 449,00​ inclusief Compleet

Lespakket+LedLamp




incl.btw
Bij de Acrylopleiding leer je op professionele manier nagels zetten met verschillende technieken en met EU-gekeurde producten, zodat ze veilig zijn voor u en u klanten.
De opleiding duurt 4 dagen, 3 dagen les en 1 dag examen (1x per week les dus 4 weken!), in deze lessen leer je de theorie en de praktijk van het nagel zetten, het is belangrijk ook thuis te oefenen, om het vak zo goed mogelijk te leren.
Let op!! Maximaal 4 leerlingen per opleiding dit om iedereen zoveel mogelijk aandacht te geven !!
Bij voldoende resultaat ontvang je een certificaat !
De lessen :
Dag 1: Theorie, kennismaking met de producten voorbereiding natuurlijke nagel, Natural Overlay tips.
Dag 2: French manicure reverse techniek op tips + vijltechnieken
Dag 3: Nabehandeling + lakken
Dag 4: Examen Nieuwe set plaatsen
Inclusief Starterspakket, dit pakket bevat alles wat je nodig hebt voor de opleiding en voldoende om direct na de opleiding mee te gaan werken in je nagelstudio.
Bij deze opleiding heb je een model nodig geen nagelbijter en geen kunstnagels !
Koffie en thee word voor gezorgd, je dient zelf de lunch mee te nemen.

Ben je enthousiast geworden meld je aan dit kan via mail maar je kan natuurlijk ook langs komen in Amsterdam Noord (alleen na afspraak) om een kijkje te nemen daar vind je ook onze groothandel!
De lesdagen zijn op Woensdag of Donderdag van 10.00 tot 15.00 uur neem even contact op voor u startdatum!!
Stuur een mail voor inschrijven of info naar info@nansnailshop.nl
Of bel : Maandag t/m Vrijdag 10.00 - 17.00 uur Tel:0612841739
Nan's Nailshop
Schoorlstraat 127
1024 PT
Amsterdam
Telefonisch Bereikbaar:
maandag t/m vrijdag
10.00 - 17.00 uur
Tel:0612841739
De groothandel bezoeken kan,
bel of whatsapp of we aanwezig zijn!
Gratis parkeren voor de deur!!