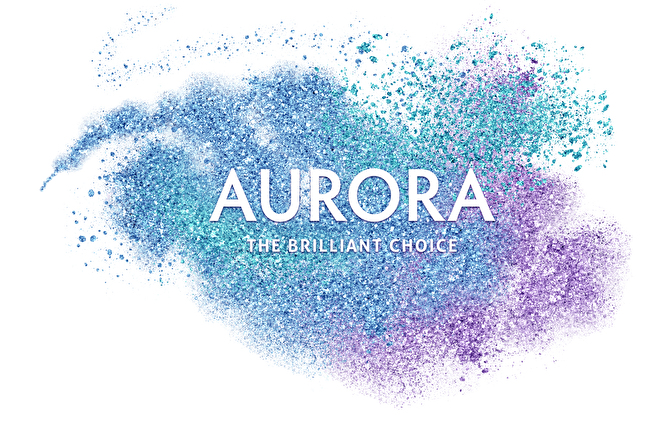 De AURORA kristallen zijn Europese multi-merk, afkomstig van verschillende wereldwijde leveranciers, waaronder eigen productie in verschillende landen - gebaseerd op de unieke combinatie van de prijs en de hoogste Europese kwaliteitsnormen, heeft een grote upgrade gekregen dankzij de jarenlange ervaring van de wereldwijde modemarkten en uitzonderlijk briljante AURORA-snit. De uitzonderlijk briljante AURORA kristallen geslepen, met zijn facet en ongelooflijke precisie, accentueren de AURORA kristallen, waardoor het geschikt is voor elke stijl. De eenvoud van de omtrek, in combinatie met de ingewikkelde facet en de resulterende schittering, zorgt voor onbeperkte ontwerpmogelijkheden in bijna alle segmenten, waaronder mode, accessoires, nagels, brillen, horloges, modejuwelen en interieurs. AURORA kristallen zijn zacht veranderende lichtreflecties (door de unieke combinatie van slijp- en steenafmetingen), die elke beweging van het lichaam accentueren. Met een subtiele coating die een regenboog van veelkleurige brekingen afwerpt, zijn AURORA kristallen en toepassingen perfect voor alles wat je ontwerpt. Aurora kristallen zijn verkrijgbaar in verschillende maten, vormen en meer dan 150 kleuren.
Nan's Nailshop
Schoorlstraat 127
1024 PT
Amsterdam
Telefonisch Bereikbaar:
maandag t/m vrijdag
10.00 - 17.00 uur
Tel:0612841739
De groothandel bezoeken kan,
bel of whatsapp of we aanwezig zijn!
Gratis parkeren voor de deur!!