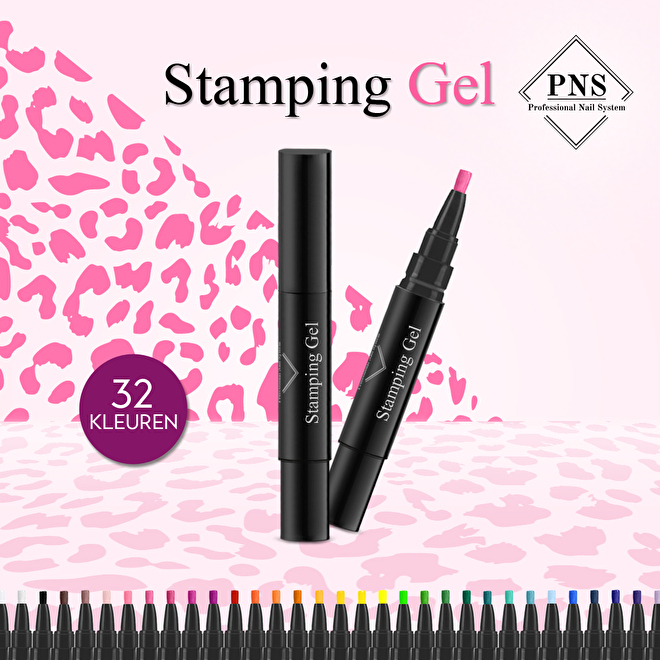 Onze stamping gel zit in een handige pen. Stempelen is hierdoor nog nooit zo makkelijk geweest.
Werkwijze:
Eerste keer gebruik: Onze pennen zijn beveiligd met kinderslot. Draai + 25x met een snelle draai achter elkaar aan de bodem om de gel omhoog te drukken. (je voelt een druk als de gel bijna komt, draai dan voorzichtig zodat niet alle gel eruit stroomt en verloren raakt) vervolg gebruik is 1x draaien voldoende.
Breng de stamping gel aan op het design van de stamping plate
Schraap het overtollige gel over het design met een scraper
Rol met een stempelkussen over het design om het op te nemen
Plaats het stempelkussen op de nagel om het design over te brengen
Uitharden: UV-120sec. LED-60 seconden
Afwerken met een topcoat naar keuze
Inhoud: 5ml
Nan's Nailshop
Schoorlstraat 127
1024 PT
Amsterdam
Telefonisch Bereikbaar:
maandag t/m vrijdag
10.00 - 17.00 uur
Tel:0612841739
De groothandel bezoeken kan,
bel of whatsapp of we aanwezig zijn!
Gratis parkeren voor de deur!!